History
A half century of service to seniors
From its foundation in 1972, John Knox Village attracted active and engaged retirees, and neighborliness was foundational to the culture.
Yesterday, today and tomorrow
The Aldersgate Foundation, a Methodist-affiliated organization whose mission was to build retirement housing in a similar way as church groups traditionally built churches, parsonages and schools using tithes, donations and endowments, founded Aldersgate Village in 1972.
Early amenities were minimal. There were no paved roads or streetlights; residents did their own lawn and garden maintenance and most of their own cooking – one meal a day was served at noon. But the spirit of the community was remarkably similar to today. Fast friendships were formed, and celebrations were frequent.
Since those early days, John Knox Village has expanded and improved, but the foundational culture of friendship and neighborliness continues to thrive.
1972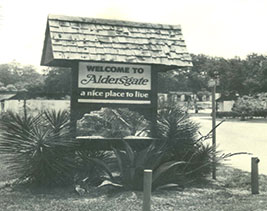 Aldersgate Village was founded by the Methodist-affiliated Aldersgate Foundation.
1978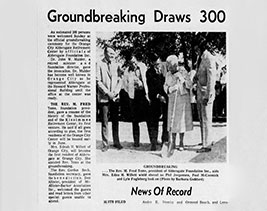 The community became John Knox Village in 1978 and was reorganized as a nonprofit continuing care retirement community.
1980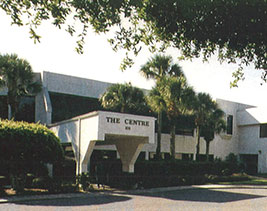 A cafeteria-style dining venue was established in the commons building that was renamed The Centre.
1984
1984 saw an expansion of the Medical Center and the installation of an emergency call system throughout the community.
1992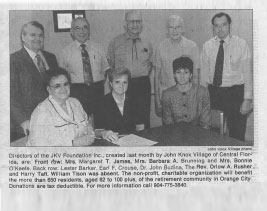 The JKV Foundation was established to assist residents in financial need.
1999
Opening of the Activities Center
2003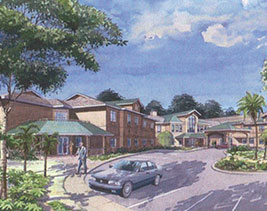 Majestic Oaks Continuing Care Complex opened in 2003, providing memory care and skilled nursing care.
2023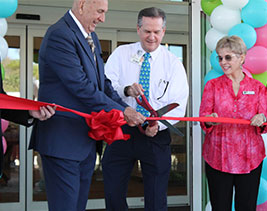 Valencia Landing added 68 villas and a new clubhouse.
We're here to help.
If you'd like to schedule a personal tour or to learn more about life at John Knox Village, our senior living experts are available to answer your questions and provide expert advice. Fill out our contact form or call us at (800) 344-4504.
"*" indicates required fields