September Is Healthy Aging Month—At John Knox Village, It's a Way of Life
| Health & Wellness, John Knox News
September is Healthy Aging Month! Truth be told, and as any resident of John Knox Village of Central Florida will tell you, every month here is healthy aging month. With nearly 56 million U.S. citizens older than the age of 65—and with the world's population growing older rapidly—there are more reasons than ever to celebrate this national event. And there's no better place to start than right here at John Knox Village!
Healthy aging is in our DNA
Our mantra for independent living is "Every day, your way," which exemplifies our approach to healthy aging. We're dedicated to ensuring you have the comfort, security and freedom to simply be. When that includes activity, you'll find it in get-togethers with neighbors, a trip to a local theater, fitness classes, pickleball, special interest clubs … the list is nearly endless, as is the fun. Here, you're free to do more of what you want to do, with the assurance of a full continuum of care should your needs ever change.
John Knox Village is a place for reinvention, for finding that hidden you that's been waiting (sometimes impatiently!) to make a grand entrance into the freedom of retirement. As we perused the Healthy Aging website, its 10 Tips for Reinventing Yourself during September Is Healthy Aging Month really spoke to us. If we could bottle our philosophy and formula for healthy retirement living, this would be it!
We believe healthy aging is as much an attitude as an active pursuit, and the adage "you're as young as you feel" certainly applies here. Every day, we delight in seeing our residents taking brisk walks, smiling and laughing, volunteering their time, adopting pets (yes, they're welcome here), tapping their creative spirits and participating in our countless clubs, activities, and events. These folks live with purpose and love every minute of it!
Making healthy eating a way of life
Did we mention that our residents also embrace healthy eating to ensure healthy aging? It's all about enjoying fresh food prepared with wholesome ingredients. Besides tasting great, good nutrition can boost immunity, fight off illnesses, keep your weight in check and reduce the risk of diseases that can target an aging population. And a healthy diet gives you more energy and helps you look better, boosting your mood and self-esteem.
Our residents enjoy freshly prepared meals in one of five exciting dining venues across our 200-acre nonprofit Life Plan Community. These choices mean there's something for everyone:
For a special night out, S.H. Cranes serves a lakeside supper of grilled lamb chops, Wagyu beef, lobster tail or fresh-caught pompano.
Our newest venue, Valencia Dining Room, features a five-star menu in a stylish, unstuffy atmosphere, with entrees like beef tomahawk chops and pan-seared wild-caught salmon.
Casual and comfortable Bay serves a variety of down-home foods like meatloaf, roasted chicken, pot pies, soups, salads and more in a bistro setting.
The always-bustling Oak Tree Grill is a quick, on-the-go spot featuring breakfast all day, hearty sandwiches and homestyle favorites.
The cherry on top is The Scoop, serving up a sweet spoonful (or bowlful!) of nostalgic treats like old-timey ice cream cones, sundaes, floats and more.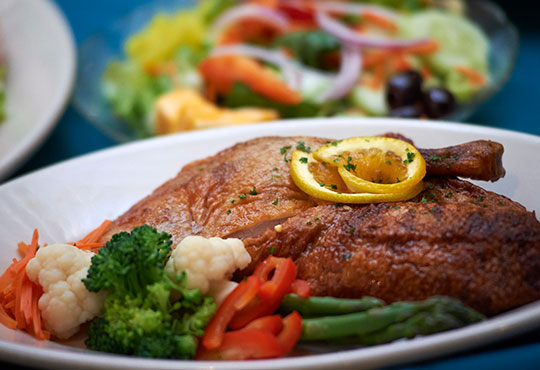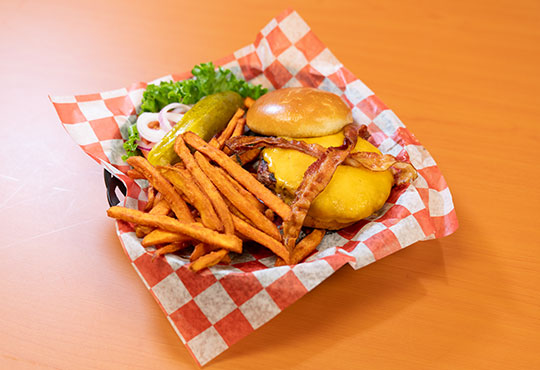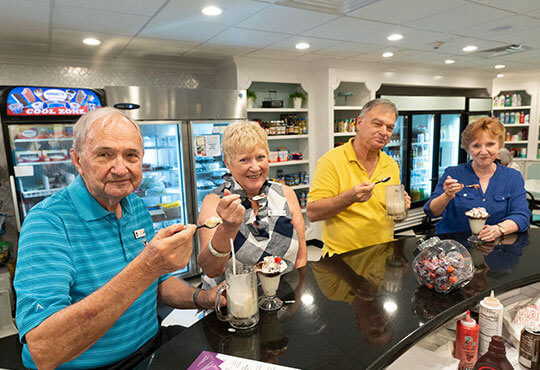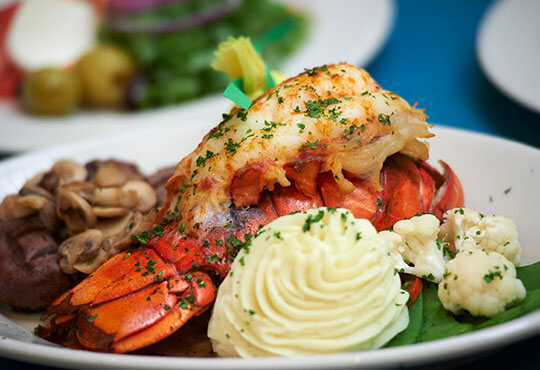 Our culinary chops stretch across the community
In addition to creating and supervising menus and sourcing fresh, local ingredients, our talented culinary staff loves collaborating with residents on everything from preparing grandma's Hungarian goulash as the special of the day to consulting with one of the Village's resident clubs on a special dinner.
And, of course, our residents in assisted living, skilled nursing and memory care also share in the bounty of freshly prepared, healthy meals. Our chefs are in constant touch with caregivers and medical staff to create and serve meals that meet individual dietary needs.
It's about more than just one month
In the words of Carolyn Worthington, editor-in-chief of Healthy Aging® Magazine and creator of Healthy Aging Month, "We saw a need to draw attention to the myths of aging, to shout out 'Hey, it's not too late to take control of your health, it's never too late to get started on something new.' Why not think about the positive aspects of aging instead of the stereotypes and the negative aspects?" We couldn't agree more, and we've been following those suggestions for decades at John Knox Village.
Be wise and be prepared for your own healthy aging
Working with our residents each day, we've learned that the secrets to healthy aging are as varied as they are numerous. As you begin your search for the ideal central Florida retirement community, come in, let us answer your questions and we'll show you how residents of John Knox Village have lived the principles of healthy aging for decades. Call us at (386) 775-0788 today to start the conversation.