Downsizing Tips for Seniors
| Living at John Knox, Resources for Seniors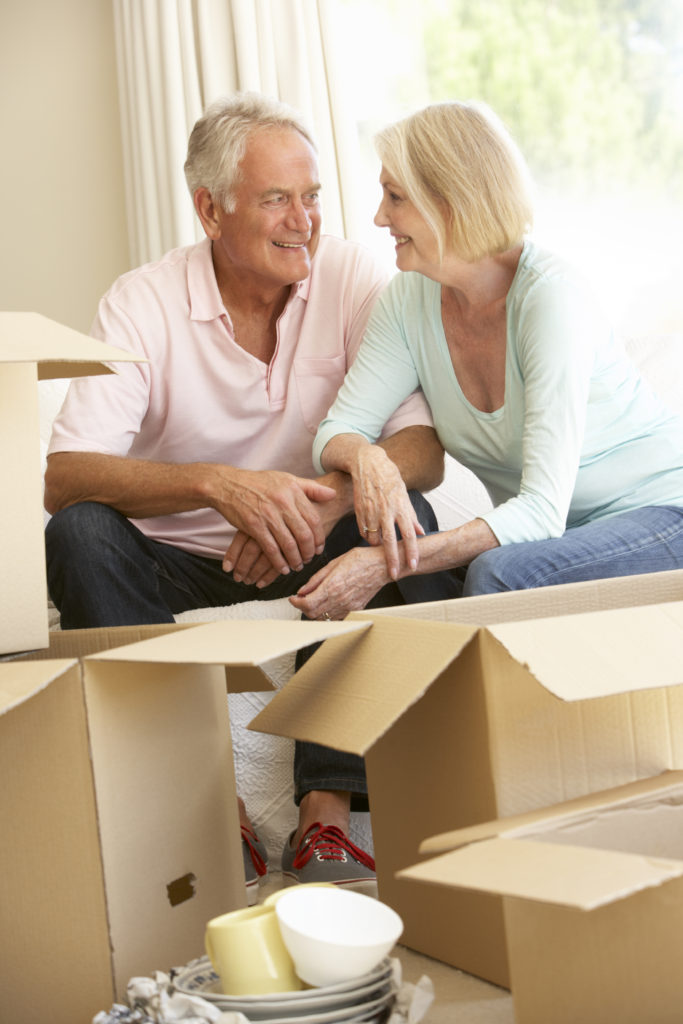 If you're thinking about downsizing and moving to a senior apartment or retirement community in Central Florida or the Orange City area, you're probably facing the question: What do I do with all my stuff? The prospect of downsizing can be overwhelming for seniors. In fact, even though 60% of homeowners over age 60 feel they have more things than they really need, 75% say that they have so much stuff that they're reluctant to move. (Health & Retirement Study, University of Michigan)
Have no fear. Here are some helpful downsizing tips to help make this process easier so you can get on with enjoying your next adventure.
Tip #1: Evaluate Your New Residence
If you haven't done so yet, figure out how much space you have to work within the floor plan you've selected. And floor space isn't the only thing to measure. You'll need to figure out how much wall space you have for placing furniture, shelving and artwork. Check your closet space so you know how much room you'll have for hanging clothes and storing folded clothes and shoes. Look carefully at kitchen and bathroom storage and countertop space. Will you have hall closets or laundry room storage? What about extra storage in the community itself? Some have secure storage areas available for residents.
An excellent resource for you is the community move-in coordinator. This person can help you figure all that out. Some communities can refer you to a trusted senior downsizing or senior relocation specialist who can help you make a plan, and even figure out where to place your furniture to make the most of your new living space.
Tip #2: Have a Downsizing System
You've done your homework and you know how much room you have to work with. So how do you start the actual downsizing? There are a lot of ways you can approach it, and everybody works a little differently.
Some people like to work on one room at a time, only moving on to the next one when the current room is done. Others like to tackle downsizing by type of item. They find it helpful, for example, to sort through all paperwork at one time, then move on to hazardous materials, then furniture, then books, and so on.
Whichever system you're comfortable with, there are three basic steps to downsizing: declutter, donate, document.
Declutter – Get rid of anything you're not using regularly, doesn't hold significant emotional value, and is taking up space. If you've been saving it for "someday" and still haven't gotten around to using it, it's time to let it go. Throw away or recycle broken items or those in disrepair. If there are sentimental items you want to keep in the family, see if a family member will take them. Photos can be scanned and stored digitally, letting you keep them without taking up space.
Donate – Take a look at what you have left, then compare the space it takes up to the space available in your new residence. Chances are, you'll still have some things to part with. Donating clothing, furniture, linens, kitchen and household items, and books can help support local charities, which is something to feel good about. Many will arrange a pickup at your house to make it even easier.
Document – There are several things you can do to keep track of not just the items you're moving, but the downsizing and moving process itself. For example, as you declutter, make sorting easier with bags or containers labeled "Keep," "Donate" and "Trash." If you love the arrangement of the artwork on your walls, take photos so you can easily recreate it in your new residence. Keep a folder with all downsizing and move-related paperwork in it. Label boxes with the contents and rooms they should go in during the move.
Tip #3: Don't Do It Alone
No matter what you do to streamline the downsizing process, it's still a big job. But, as they say, the more the merrier, right? So enlist the help of family and friends. Perhaps your house of worship or fraternal organization has a youth group or other volunteer group you can recruit to help at some point during the process. And don't forget to ask the team at the community you're moving to what they can do to support you. Whether it's through an in-house move-in coordinator, a third-party service, or tips from sales team members who have helped a lot of seniors with this process, they're ready, willing and able to help make your downsizing as smooth as possible.
At John Knox Village in Orange City, we've helped hundreds of seniors downsize their stuff and make more room for a lifestyle full of fun. We're happy to discuss your situation – just give us a call at (386) 775-0788.