Feather Your Retirement Nest at Beautiful John Knox Village!
| John Knox News
Imagine a 200-acre setting centered on freshwater lakes, visited by sandhill cranes and home to magnificent live oaks draped in Spanish moss. Now imagine that same setting bustling with activity and being home to some of the area's most beautiful, modern retirement residences. Welcome to John Knox Village of Central Florida, where your imagination is free to run wild, and your zest for community life is perfectly matched by a cozy nest you'll call home.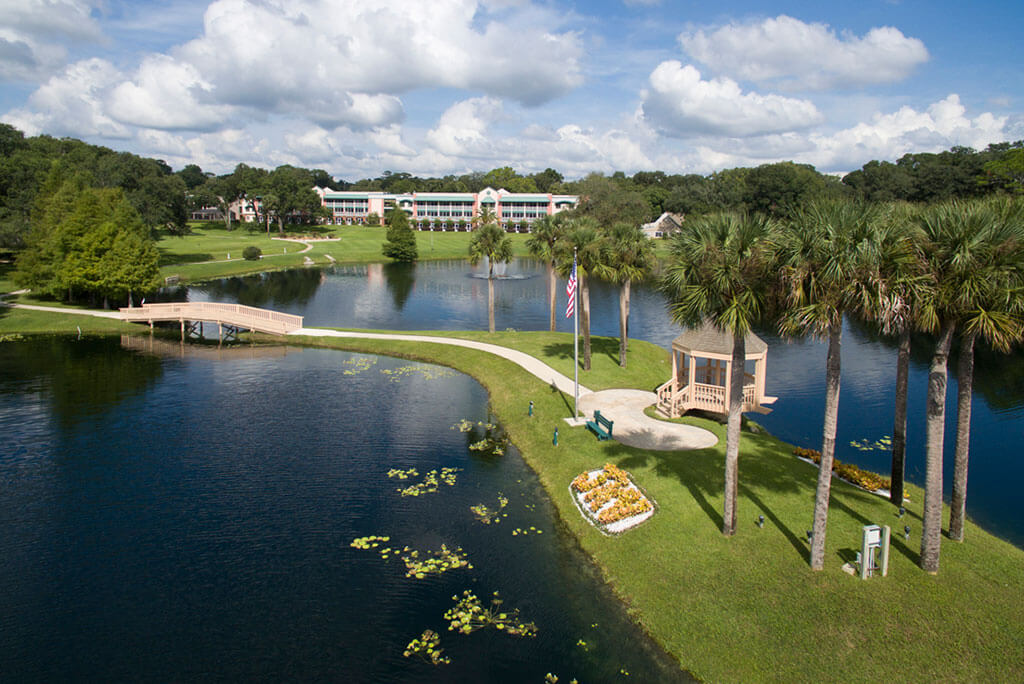 You'll Love Our Wide-Open Spaces!
Once here, step outside your cozy private home to discover a delightful village filled with world-class amenities! As you stroll the campus, you'll come across six remarkable venues that offer a distinctly different set of adventures. You'll find a place to pursue the activities you choose, from enjoying a new dining experience to attending a special event or performance or participating in one of our many classes or clubs.
We're big believers in the seven dimensions of wellness, and we've worked hard to create a campus lifestyle with amenities, services and activities that touch on each dimension. Whether you're looking to improve upon your Physical, Intellectual, Social, Spiritual, Emotional, Financial or Community wellness, you'll definitely find something that fits the bill. Our goal is to give you as many ways as possible to increase your longevity and add a little zest to your life.
You'll Love Your Own Space, Too!
Heading home after a day of fun and activity, you'll find yourself pampered by services that will keep your days free from worry and open for exploring. And our resident services coordinators will go the extra mile to make every day feel just right.
Speaking of your personal home at John Knox Village, you'll have many options. Whether you're drawn to the energy of apartment living or crave a little more space, you'll find a personal haven that's delightfully well-appointed and aligned with your budget.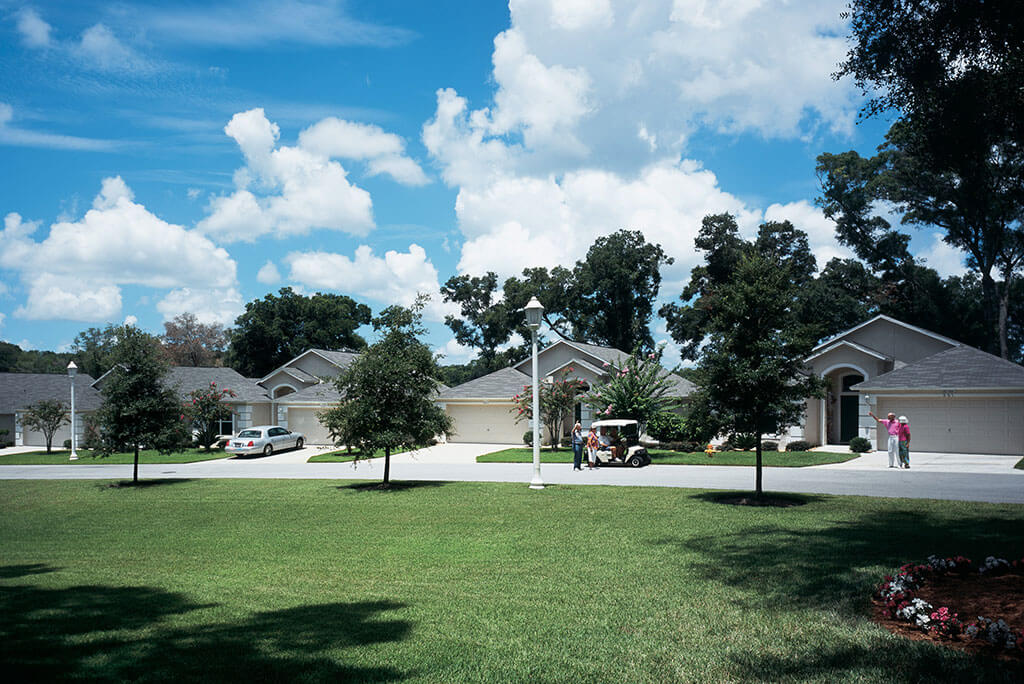 No matter what you choose, each private home comes with all repairs and maintenance included, performed by our highly trained and personable staff. You'll also enjoy biweekly cleanings from our housekeeping team. As you and the team members who serve you get to know each other, you'll receive more and more personalized attention. All utilities and cable TV are included in your monthly fee, except for a landline phone and internet service. Each residence has a 24-hour courtesy call system in case of emergency.
An apartment with style
If apartment living is what you love, choose the roomy Osprey. The large great room space features a cozy dining space and a large, bright family room. The galley kitchen has everything you need for preparing meals. Relax in the primary bedroom—large enough for a king bed—and welcome an overnight guest into a lovely second bedroom.
For a cozy alternative, consider the Mockingbird. Light streams through large windows, and two sliding doors bring in extra light and lead to an outdoor patio or balcony! The great room is light and airy, and the kitchen offers plenty of counter space. The bedroom is a generous size, with a generous walk-in closet.
A cottage with room to spare
Our Garden-Style Cottages provide a cozy neighborhood ambiance with all the room you need to feel right at home. The Magnolia is a generous 1,216 square-foot beauty with two bedrooms and two baths. Guests will appreciate the large second bedroom with a private bath just outside their door. You'll love the large primary bedroom with two closets, a private bath and a cozy sitting area. There's even a stackable washer and dryer tucked into the corner of the bedroom! And just like our apartments, our cottages feature a gourmet kitchen with solid-surface countertops and stainless-steel appliances.
The lovely Jasmine cottage features one bedroom and two baths, with a wide-open great room floor plan and plenty of natural light streaming through its three windows. The sizable bedroom accommodates even large furnishings and has two matching closets! And the bonus room offers a stackable washer and dryer, plus plenty of room for a desk, craft table or a large storage shelf.
If you like entertaining out-of-town guests, consider the Orchid, a two-bedroom, two-bath cottage. Guests will appreciate the large second bedroom, closet, and easily accessible bathroom, and you'll love the large primary bedroom with a walk-in closet. A stackable washer and dryer are tucked into a closet just off the living room. Both cottages feature a gourmet kitchen with solid-surface countertops and stainless-steel appliances.
There's something for everyone
John Knox Village offers many floor plans, whether you prefer an apartment, a cottage or a villa. We've worked hard to provide an affordable choice for everyone!
Take It From Our Nearly 800 Satisfied Residents …
Whether you're out and about, meeting new friends and discovering new things, or at home reflecting on a day well spent, life is good at John Knox Village. And added to the daily enjoyment of life is the peace of mind that comes from knowing that John Knox Village is a Life Plan Community, offering a full continuum of high-quality on-campus care services, should you ever need it. Retired life just doesn't get any better.
We're Here To Help
Working with our residents each day only reinforces how special life is at John Knox Village, and we want you to experience it, too. As you begin your search for the ideal Central Florida retirement community, come see us. We'll answer your questions and tell you more about why life is so good here. Call us at 386-775-0788 today to start the conversation.